During this hard time for the people who live in the areas of Swall Meadows and Paradise, we have compiled a list of Rental Properties in the Bishop areas. We have gathered the rentals from the Inyo Register, Sierra Reader and local Real Estate agencies. If there is anything our office can do to help, please let us know.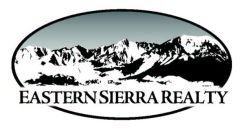 Your Local Real Estate Resource
(760) 873-4161
Eastern Sierra Realty Rental List
Coldwell Banker LeeAnn Rasmuson Rental List
Owens Valley Realty Rental List
Sierra Realty Services Rental List
Furnished Apartments-
The Bishop Village Motel- weekly rates available, Kitchens, free Wi-Fi & cable, maid service. Clean and quite. Walk to town. 760-872-8155
Unfurnished Apartments-
1 bed $625, 2 bed/2bath $875, 3 bed/2 bath $950. Spacious units. Clean, quiet, landscaped complex, excellent downtown location. No smoking, no pets. Laundry facilities. Available now. 760-873-3280
2 bed/1 bath in West Bishop. Quiet neighborhood. Storage, laundry room, swamp coolers, new stove, no smoking, no pets. $775/mo + deposit. 760-872-2836
563 N Third, Bishop. Large duplex 2 bed/ 2 bath, 2 car garage W/D hookups. Call Judy 760-935-0088 or 760-914-2834
Sunny Slopes- 1 bed unit includes electric $600/mo. Bishop- 1 bed upstairs unit- ask about lease specials. 350 E Line- 2 bed townhouse, pellet stove $ 895/mo. DeLaRosa Property Management 760-872-3188
Large 1 Bed/ 1 Bath on Home & W Elm. Stove/fridge, washer/dryer, swamp cooler, storage room. No pets $800/mo + dep. 760-872-6194
379 Chaparral-Mammoth 2bd/1bath, garage, wood stove, no smoking $1,300/mo. 1 year lease, 760-872-1146
Fully Furnished Room, full use of country home, ulitiy room, your own fridge, clean/quite. No animals, woman preferred, must have income, no durgs. $450/mo, first, last, deposit $200 760-263-4209
1 bedroom travel trailer suitable for single or couple, water included. Available now $500/mo + $600 security deposit. 760-258-6775
Room for rent, nice house on cul-de-sac, quiet neighborhood, own bathroom, kitchen privileges $500 + half utilities 760-937-1719
2 Bedroom Apt. $685/mo + $685 deposit. Call 760-873-7339
287 Sneden, large 1 bedroom apartment, no pets $595/mo Mike 760-937-2609
Big Pine Studio Apartment, available immediately. Partially furnished $550/mo unfurnished $500/mo. Water/ trash included. Kent 714-412-5894
Unfurnished Homes-
Beautiful 3 bed/ 2baths in Big Pine- Located in a great neighborhood. Two car garage. Landscaped backing up to creek with garden area. Over 2,000 sq ft of open, spacious floor plan with laundry room. Washer and dryer. Pet friendly, but no cats. $1,400/mo 760-937-5455
Newly remodeled 2 bed 1 bath 386 May St in Bishop. Fresh paint, new carpet, new vinyl flooring, updated lighting and electrical throughout. Kitchen has new counter tops, sink and garbage disposal. New refrigerator with ice maker. Electric stove & dishwasher. Forced air heat, pellet stove, swamp cool & double pane windows. Washer & dryer included. Owner pays water, sewer, gardener & pest control. Fenced & landscaped yard with auto sprinklers, patio and deck. Garage. No pets/ no smoking. Credit check required. $1300/mo + deposit. Call 760-873-8201
Big Pine House- 4 Bed/ 3 bath, huge laundry room, 2-car garage, large master suite with Jacuzzi tub and separate shower, back to Big Pine saddle club, $1,600/mo. Call Bobbie 760-920-8253
1 Bed 1 Bath Duplex, like new, downtown Bishop quiet street, water/sewer/trash paid $750 + first, last, security deposit. Available now. 760-937-6351.
163 Short St, Bishop- 1 bed 1 bath$625/ mo +$725 deposit. No pets. Jason 626-673-6988
Cute 1 bedroom 1 bath house with office, hardwood floors, tile, deck with view of mountains, private/fenced yard, cute landscaping with sprinklers, washer/dryer, lots of natural light, downtown $900/mo 760-920-9399
3 bed 2 bath bagedesic dome in Big Pine, in great condition, large fenced yard, mature trees, mountain views,, $1,200/mo, pets negotiable. Karen 760-920-2024
Double-Wide Mobile in Mustang Mesa, 2 bed 2 bath, office, sunroom, laundry room, wood-burning stove, $1,000/ mo 760-709-2024
3 bedroom 2 bath, Big Pine, 2 car garage, nice size fenced yard, lots of parking, storage shed, in Knight Manor tract, $1,500/ mo + 1,500 security deposit. Justin 760-258-6556
Cute 1 bedroom, 2 story cottage in town, small fenced front/back yard, covered patio, nonsmoker, pets on approval, $750/mo + $500 deposit. Dixon 775-848-2449
2 bedroom 1 bath double wide mobile, large lot, wood stove, W/D hookups, $850/mo + $500 deposit 760-937-1762
3 bedroom 1.75 bath home in Big Pine. 1652 sq ft. This unique home with woodstove and electric head, evaporative cooler and air conditioning. Fenched yard, garden area and deck off the master bedroom. $1200/ month + $1200 security deposit. Pets negotiable. Please call 760-920-7135
Mustang Mesa – 2 bed/ 2 bath $1100 Bishop-In town 2bed 1 bath $700. DeLaRosa Property Management 760-872-3188
updated on 2/13/15