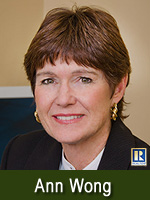 Primarily I sell residential properties, both developed and undeveloped, in and around the Bishop area. The area includes the communities of Big Pine, Wilkerson, Chalfant Valley, Harnmil Valley, Benton, Rocking K, Starlite, Aspendell, Habeggars, Mustang Mesa, Paradise Estates and the Swall Meadows communities. I also sell properties in
Independence, Lone Pine and Olancha. I pay close attention to what is currently happening in the real estate market locally and nationwide. Proper pricing of property depends upon those trends.

I began selling real estate in the Bishop area in 1978. I was licensed as a broker in 1987. We have a wide assortment of properties in our area ranging from forest service lease cabins to manufactured homes to luxury homes. I have never limited my sales to any one particular type of property because the process is where I find my enjoyment, not the type of property.

I am a native Californian, as are both my parents. I am originally from Huntington Beach, California and grew up playing at the beach and swimming in the ocean - a far cry from this scenic high desert valley and these beautiful mountains!
.
Eastern Sierra Realty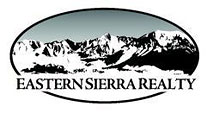 Welcome to the premier resource for all real estate information and services in the area. I hope you enjoy your visit and explore everything my realty website has to offer, including Bishop real estate listings, information for homebuyers and sellers, and more About Us, your professional Bishop Realtor.
Looking for a new home? Use Quick Search or Map Search to browse an up-to-date database list of all available properties in the area, or use my Dream Home Finder form and I'll conduct a personalized search for you.
If you're planning to sell your home in the next few months, nothing is more important than knowing a fair asking price. I would love to help you with a FREE Market Analysis. I will use comparable sold listings to help you determine the accurate market value of your home.
Bishop CA Real Estate
Bishop CA Homes for Sale by Price Brackets - under $100,000 | $100,000 - $200,000 | $200,000 - $300,000 | $300,000 - $400,000 | $400,000 - $500,000 | over $500,000
---
Sold Properties by Ann Wong: (Link)