Have you always wanted a fabulous cabin in the woods? This 2 bedroom 1 bath cabin is a perfect getaway! Located at the base of the Eastern Sierra Nevada Mountain Range you will find you are nestled under towering pines and magnificent views. This cabin has knotty pine, tongue and groove, open beamed ceilings and a rustic fireplace made from natural, local stone.
This property is located on 1 acre and there is plenty of room to build a second dwelling. The cabin is heated by two propane wall furnaces and there are new window and floor coverings throughout. The electrical has been recently upgraded and the bathroom was remodeled. This home has a charming, rustic feel.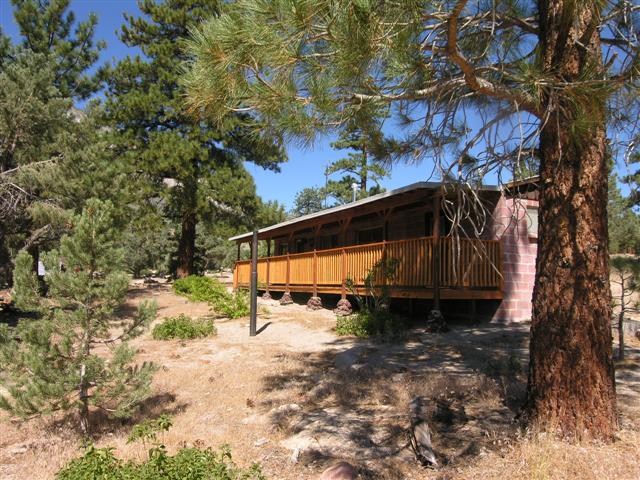 The Swall Meadows neighborhood of Bishop is nestled on the eastern slope of the Sierra Range about 25 miles north of Bishop. The homes in this area were built between the 1970's up to the present. Swall Meadows is known for its expansive parcels and breathtaking views. There is a volunteer fire department and several properties are serviced by community water systems with the remaining parcels being serviced by private wells. The properties in this area have private septic disposal systems. Being at a slightly higher elevation, Swall Meadows does receive snow in the winter months. This area has over the years become a bedroom community of both Bishop and Mammoth Lakes, California, in addition to resort living.