This 3 bedroom, 2 bath home is located right on the rumbling Bishop Creek in Apsendell. Tucked down a private drive it sits right on the bank of one of the best fishing destinations on the East Side of the Sierras. On the main upstairs level there is a kitchen, living room, dining area and bedrooms. The home is heated with propane and the wood stove. On the downstairs level there is an office, a workshop and a door out to the extra long, finished, one car garage. Sit and relax on the two decks that overlook the creek and listen to the flutter of the aspen leaves. This is your chance to own a slice of heaven!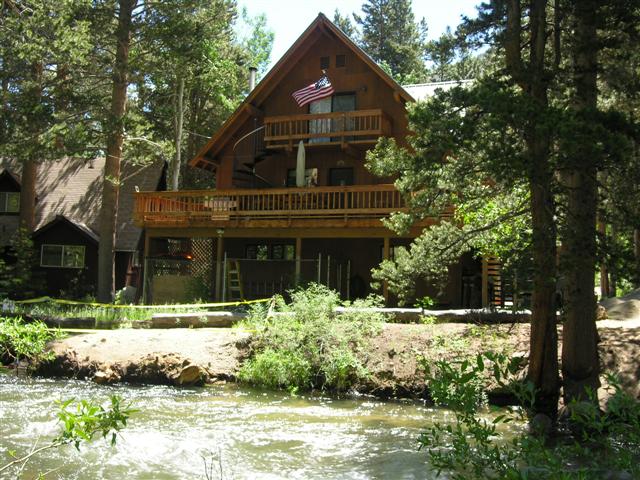 Aspendell is located approximately 17 miles west of Bishop on Highway 168. The elevation is a bit above 8,000 feet. There are stunning mountain vistas and pristine lakes. Bishop Creek flows through the community. Fishing, hiking, camping, backpacking, rock climbing and cross country skiing are a few of the recreational activities popular in the immediate vicinity. The community gets its name from the abundance of aspen trees. Fall color watching is a popular pastime each autumn. A number of full time residents call Aspendell home as well as a number of part time residents. The community is served by a United States Forest Service sewer system and a community water system. Homes in the neighborhood are often referred to as cabins. Sizes of these cabins range from less than 1,000 square feet to over 5,000 square feet.
Randi Pritchard, Real Estate Professional in Bishop California for Eastern Sierra Realty. Reach us at 760-873-4161.