Have you been looking for a home and everything under $200,000 seems to be in need of a total remodel? Well we have found the solution... This immaculate 3 bedroom 2 bathroom home has every feature that you can imagine. Located at the very front of one of the most desirable mobile communities in Bishop you can see the mountains from your front yard. Lined in trees and beautifully landscaped with thousands of bulbs and flowers this yard is equipped with automatic sprinklers and drip. The lighted entry to the house welcomes you as you begin to enter the expansive living room. The owners have installed dimmers and recessed lighting around every turn. The kitchen has large window looking out to the garden and offers tons of cabinets and unlimited counter space. This home has spacious bedrooms with ceiling fans and ample storage. There are pavers and trex decking in the back yard as well as a fully finished, heated, one car garage. Why consider a condo with all this has to offer?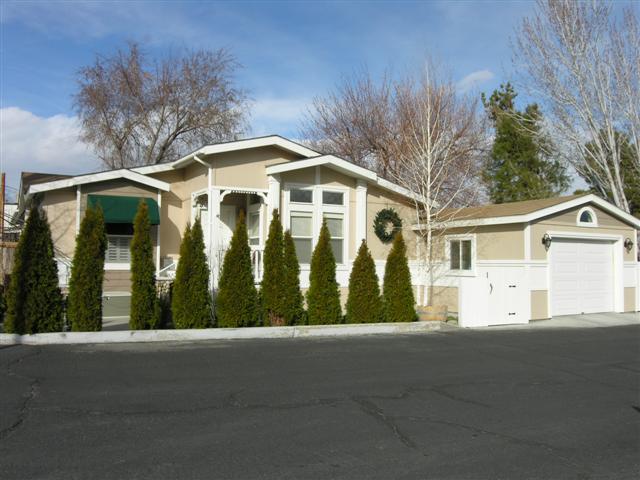 More details for this property
Glenwood Mobile Park is located towards the northern end of the town of Bishop. This is a great area for the older crowd or for the ones looking to start a family and all in between. It is close enough to town but not too close to town. There are several great restaurants in the area, as well as the many that are in town. This is a great town for the outdoorsy type. Lots of great hiking trails, rocking climbing for the adventurous, bouldering, and fishing for those who like to relax.